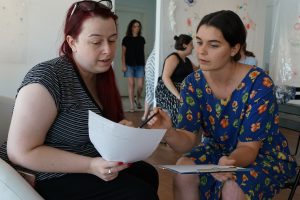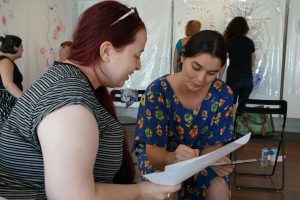 I get really shy in front of people so the initial impulse to connect is always difficult and usually I end up standing alone when people are making friends which seems really counter intuitive to what I want to achieve.
But then the first exercise which was creating our sign names and a shared language instantly made that connection accessible and began a conversation which has gone on for the entire weekend.
I think that's the greatest thing I'm taking away from this residency. Not knowing where to begin but with a shared dialogue and really listening to peoples' experiences which you've never experienced yourself and going forward to create something that everyone can share in. That's what has been the greatest experience of this weekend.